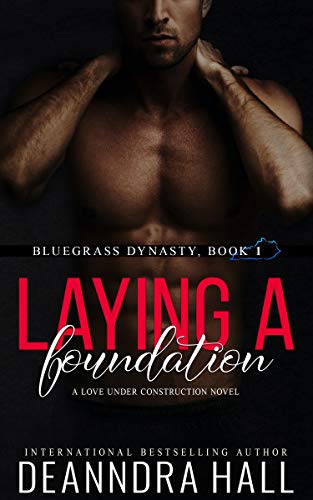 He has no idea how sexy he is.

Even as a successful construction business owner, Tony Walters' ex-wife's mental illness almost drove him over the edge. Living too many years loveless and abused has left him afraid to try to meet another woman, much less form a relationship.

She's just too shy to even meet his eyes.

In one instant left a childless widow, Nikki Wilkes couldn't imagine romance would ever be in her life again, much less passion and deep, never-ending love.

Two mature adults sidestep each other for four years until fate brings them together in a sweet, passionate, erotic adventure of sexual exploration and self-discovery. A perfect mixture of Southern charm and hospitality and European sophistication, the tall Italian-American sweeps the funny, smart, kinky Kentucky girl off her feet and into his bed, and together the sparks they throw off ignite their world. 

The new home they build together draws them closer to his family and each other and into a new life filled with laughter and love, not to mention a big kitchen full of friends and fun as Nikki becomes the glue that holds the family together with her cooking, hugs, and mothering.

But just as everything looks rosy, a secret-fueled mystery unfolds when an unknown threat attempts to ruin Tony's business and maybe even hurt him. As the criminal activity becomes more and more focused on destroying their happiness, it's obvious it's personal. And someone's going to get hurt - or worse. It's just a matter of time.

Sex, humor, and secrets collide in this blistering start to the series to prove that they're not getting older - they're just getting started!

This Combo volume contains The Groundbreaking, a prequel that offers readers background on the nine main characters in the series.

WARNING: Strong, graphic, kinky sexual scenes and graphic criminal violence. Not intended for readers under the age of 18.
Series:
Bluegrass Dynasty #

1
Buy the Book:
Amazon
Also in this series: