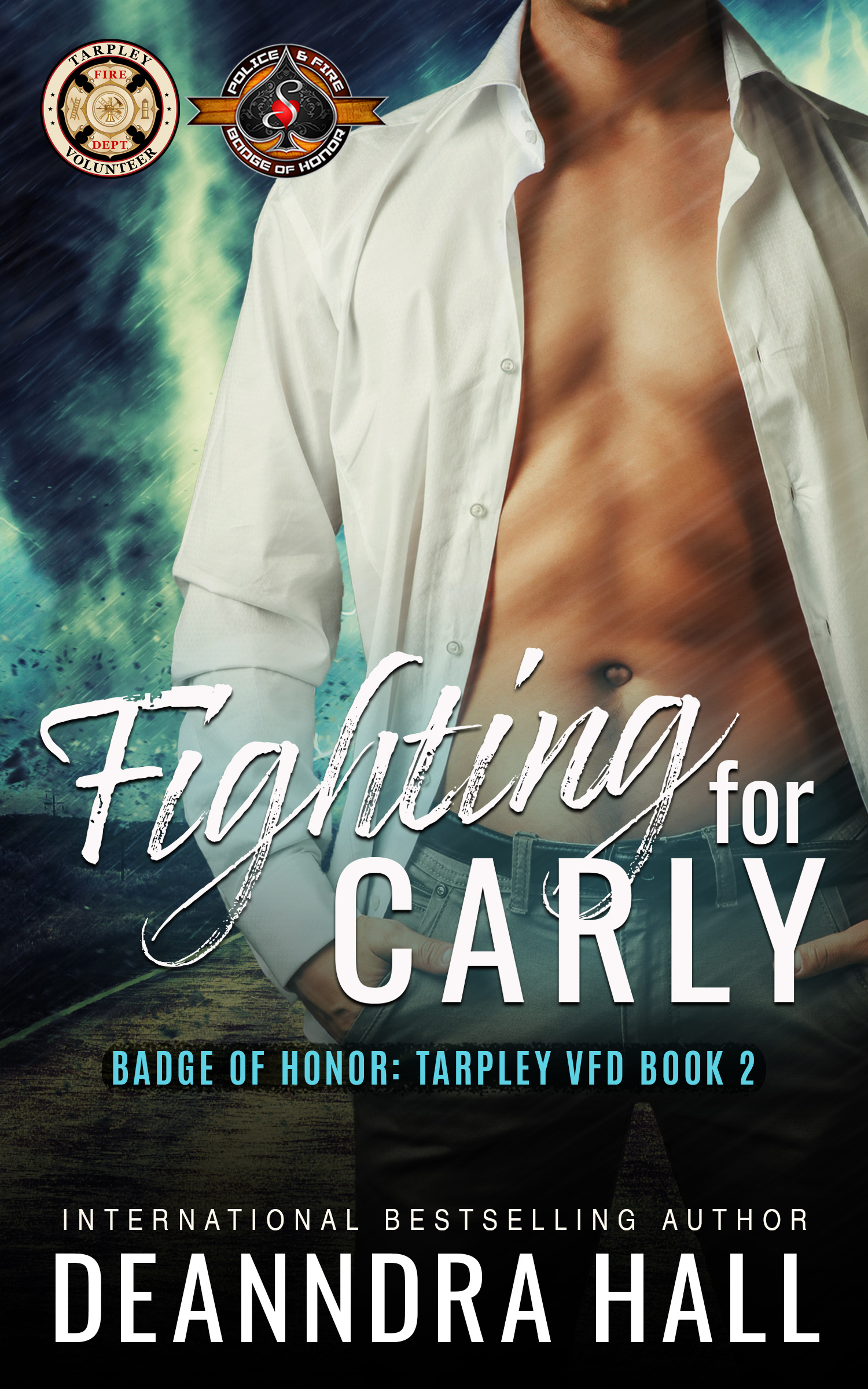 The storm is over. The town is in shambles. And Carly is gone.

Ross "Dub-step" McEvers has experienced his share of horrors. The woman he loved was killed in an accident. He almost died fighting a fire while working out of his station house in Corbin, Kentucky. Heading to Tarpley, Texas, to stay with his cousin while recovering from his injuries is all that's on his mind. Meeting the love of his life in Tarpley? That would be about as likely as a typhoon in Nevada.
But the curvy, gorgeous deputy sheriff who sends him plunging into the icy waters of a dunking booth at a local gathering blows into his life and his bed like a hurricane. Carly Cross's life is rife with its own horrors. With an ex-husband who's the county attorney and also best friends with the sheriff, the chances of the deputy ever making detective are slim to none. Worse yet, Carly's afraid of what Eric Cross might do when he finds out she's seeing Ross, and she has reason to be.
The storm of the century devastates Tarpley and, as luck would have it, it's the perfect opportunity for Eric to make his move. All he has to do is find a way to lure Ross into his trap and Carly will be his forever. When the dark clouds clear and day breaks, Carly's gone. Even an army of FBI agents from across the country can't seem to find her. Luckily for Carly, an angry Ross is a force of nature, and he'll flatten everything in his path until she turns up. He won't stop. He won't even rest.
Tarpley thought that tornado was the biggest thing to ever hit their quiet little town. But they've never seen the thunder and lightning of a storm quite like the one that's about to hit them, courtesy of Dub-step McEvers.