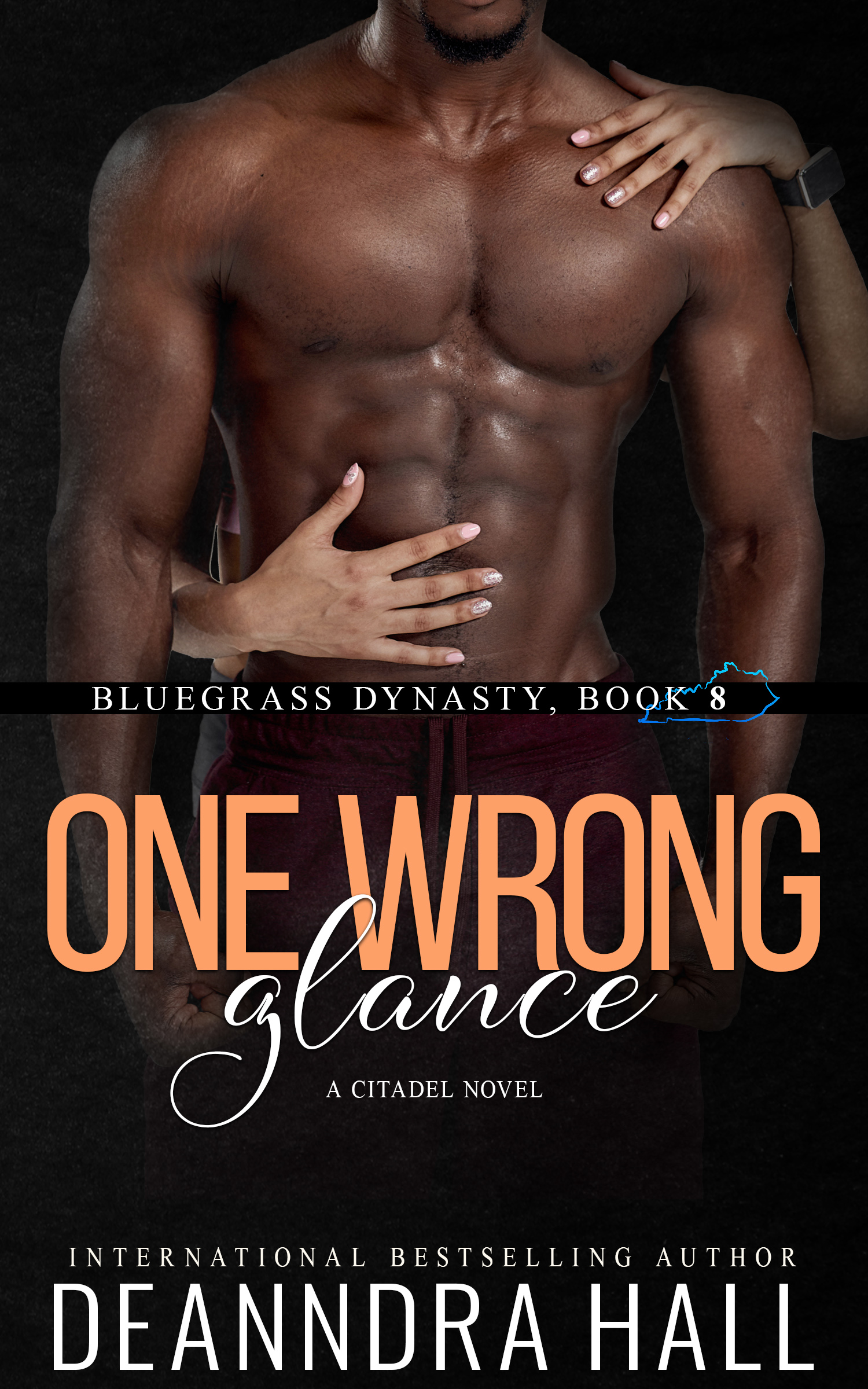 Parents are supposed to love their kids, not kill them, Right?
At least that's what Malcolm Collins thought, but when a string of racially-motivated hate crimes bears his father's signature quotes from over the years, what is he supposed to think? One clue after another pile up to threaten him and his Citadel bodyguard, Wendy Ryan, even as they struggle to forge a love relationship. Everything gets derailed over one crazy, kinky night, and they both think things couldn't get worse. Unfortunately, that's before one simple glance between them in the presence of his parents ignites a firestorm. It won't be easy to snuff out, and it may even cost someone their life.
Join Wendy, Malcolm, and the entire group of Walters friends and family in the steamy, kinky, lovestruck eighth book of the Bluegrass Dynasty series. One Wrong Glance is a heartbreaking tale that shows you how powerful simple words can be—power that's not always for the good.